Helpful Tips & Information About Sharm El Sheikh – Excursions
Dear Sharmers if you have any questions regarding any part of your holiday in Sharm El Sheikh after reading the below info, feel free to send us detailed questions and take advantage of our 24/7 online support.
Getting Around Sharm El Sheikh
It is very easy to find taxis in Sharm, in fact you can't avoid them if you try! They are the blue and white cars and they roam 24 hours a day looking for passengers. By law the taxi driver must use taximeter, and charges for a taxi ride are a flat rate of 5 EGP upon entering the vehicle plus 2 EGP per kilometer you  travel. You may also obtain a receipt for the journey should you need it. Alternatively you may catch one of  the buses that travel up and down the peace road ( Al Salam Road ), which shouldn't cost you more than 3 EGP per person.
Sharm El Sheikh is divided into three main areas of interest ( Al Hadaba – Naama Bay – Sharks Bay – Nabq Bay )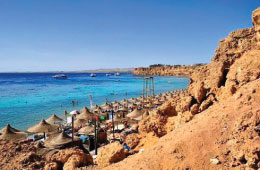 Al Hadaba
Great selection of stunning looking
Naama Bay
Snorkel at the National Park
Sharks Bay
 Camel ride, Bedouin Lunch, quad bike
Nabq Bay
Snorkel at the National Park
Language
The official language of Egypt is Arabic, although with an Egyptian dialect. Barber is spoken in a few villages in the wester oases. English and French are common second languages amongst the educated Egyptians. Today, Arabic ranks as the sixth most common language with estimated 186 million native speakers worldwide.
Although English is widely spoken throughout Sharm El Sheikh, here are a few phrases to help you speak and reason with the locals, they just love and appreciate it when visitors make an effort!
Hello
As-salam alekum
Where are you from
Inta minayn
Good morning
Sabah Al-khyr
Yes
Aywa
Good evening
Masa al-khyr
No
La'
Goodbye
Massalama
Please
Law samaht
How are you
Izzayak
Thank you
Shokran
What is your name?
Ismak eah?
Ok
Mashy
Sharmers Healthy Holiday Tips
Of course it would be impossible to cover all your potential holiday illnesses in a few pages, however we hope that the information you find here may prove useful to helping you have a happy, safe, enjoyable, and healthy holiday in Sharm El Sheikh.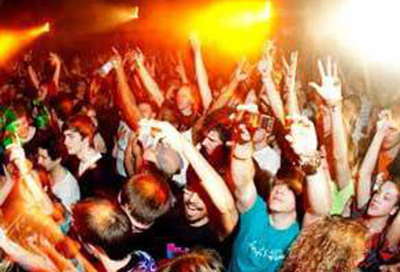 Accident Prevention
Ok, so this isn't a medical issue per-se, but accidents cause more death than diseases that tourists usually worry about. We will just cover this with a gentle reminder: To locals in Sharm El Sheikh, "health and safety" could mean something else entirely, therefore you should take care when crossing the road, do not assume a driver will see you and slow down.